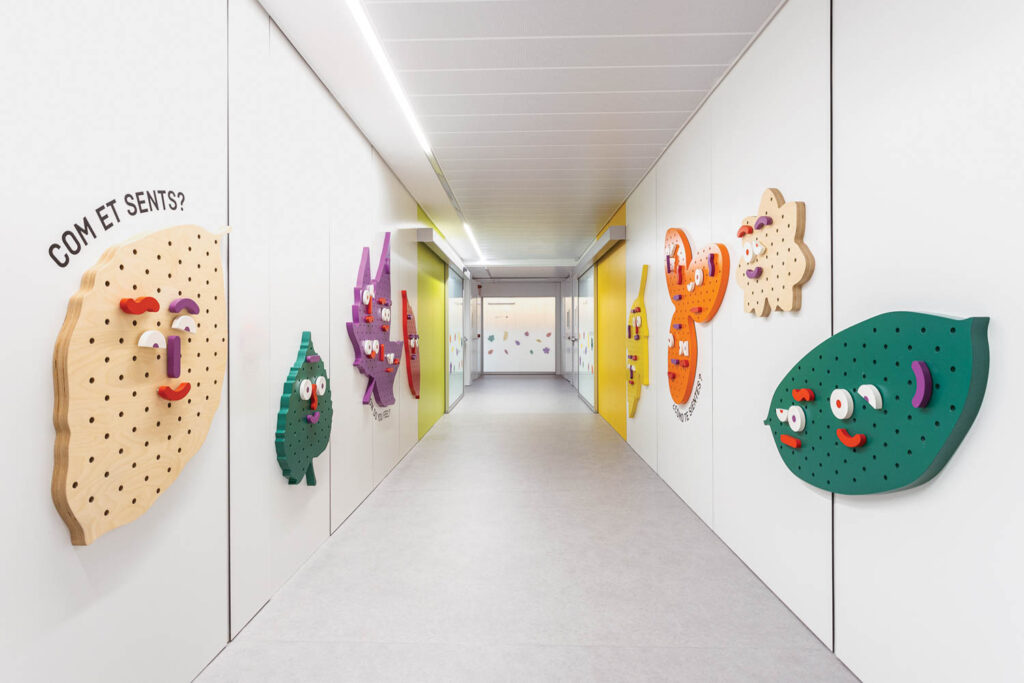 A Pediatric Cancer Center in Spain Brings the Outdoors In
Covering an astonishing 20,000 acres, Spain's verdant Parc de Collserola in metropolitan Barcelona is the city's largest green space, home not only to medieval ruins and Foster + Partners's famed telecommunications tower but also to hundreds of species of flora and fauna. These inhabitants, with their diverse strengths and strategies for survival, have for the last decade inspired interior designer Rai Pinto and graphic designer Dani Rubio Arauna, principals of their respective eponymous studios, in a joint effort to breathe new life into Hospital Sant Joan de Déu, a medical complex on the edge of the city's "green lung."
For the hospital's Pediatric Cancer Center Barcelona, housed in a new building by architecture firm Pinearq, the collaborating designers sought to continue their ongoing tribute to what Pinto calls "extraordinary nature" throughout the 71,000-square-foot, three-floor facility. They had already introduced "an enormous number of animals in the hospital" in previous projects, Rubio notes. An octopus, which typically has three hearts, is a kind of mascot in the cardiology unit. And more than 100 other 2-D and 3-D creatures, including lacquered-plywood tigers and adhesive-vinyl jellyfish, watch over the ER department in an installation that won a 2014 Interior Design Best of Year Award in the healthcare category.
This Pediatric Cancer Center Design Features a Virtual Forest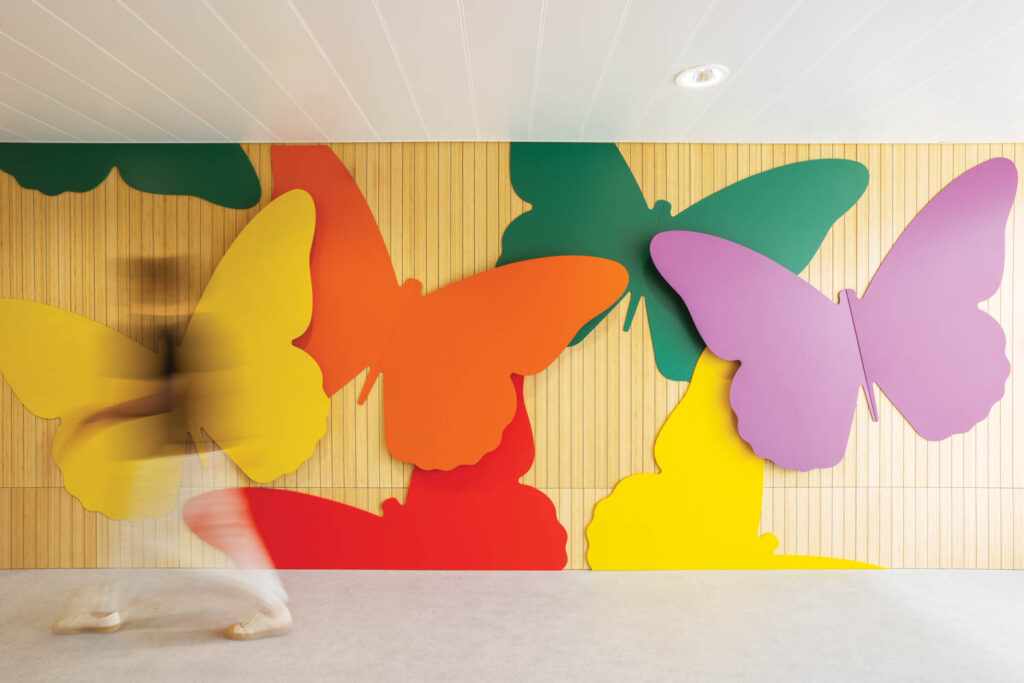 The cancer center needed to be accessible to kids navigating major health challenges, "but it didn't have to be childish," Pinto continues. "The facility is used by families and professionals, so what we do in terms of design has to be comfortable for everyone." The result is a worldly series of lobbies, living and play spaces, and circulation routes—21,000 square feet in all—that charm without condescension. In the main lobby, custom multimodule seating references invertebrate animals, as if to remind users of their own flexibility. Nearby, kids can play in a virtual forest as lively as the one beyond the hospital windows: Comprising five double-sided interactive digital screens, the installation allows youngsters to add flora and fauna, change the weather, and even move the sun and stars.
Fostering a Sense of Community Through a Caring Environment
On the floors above, medical spaces and living areas build a sense of community by evoking the complex ecologies of the Sahara, Arctic, Amazon, and other climes. Deer, seed plants, flowers, and full mountain ranges make themselves at home on the walls—and even inside them in the Alpine Forest area, where leaf-shape cutouts in the wood-look paneling act as pulls, turning it into doors behind which frolic more antlered denizens feeding on the foliage. Everything is connected.
The lobby's murals—clusters of enormous 3-D butterflies rendered in lacquered MDF and painted sheet metal—may be the best blend of the practical and the poetic.
To migrate and survive, "Monarch butterflies team up together," Pinto observes. "There is a relation to the resilience of the kids in the center, who are passing through it in an incredibly tough movement. The healthcare idea is that we will team up together and help with your problems." Which is both extraordinary and natural.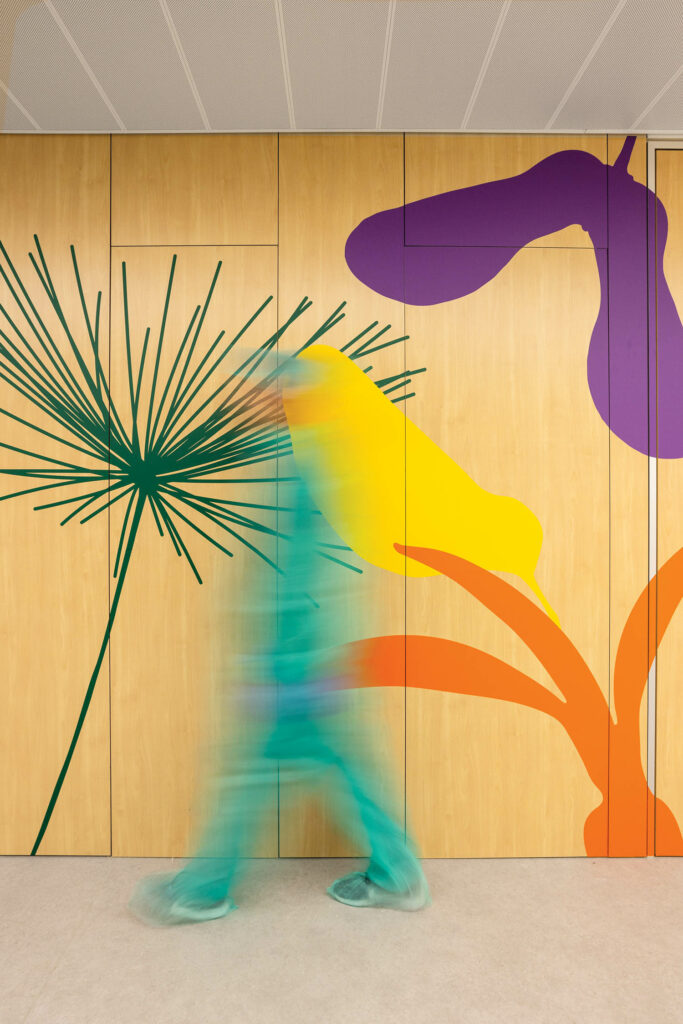 Vibrant Hues Color This Pediatric Cancer Center Design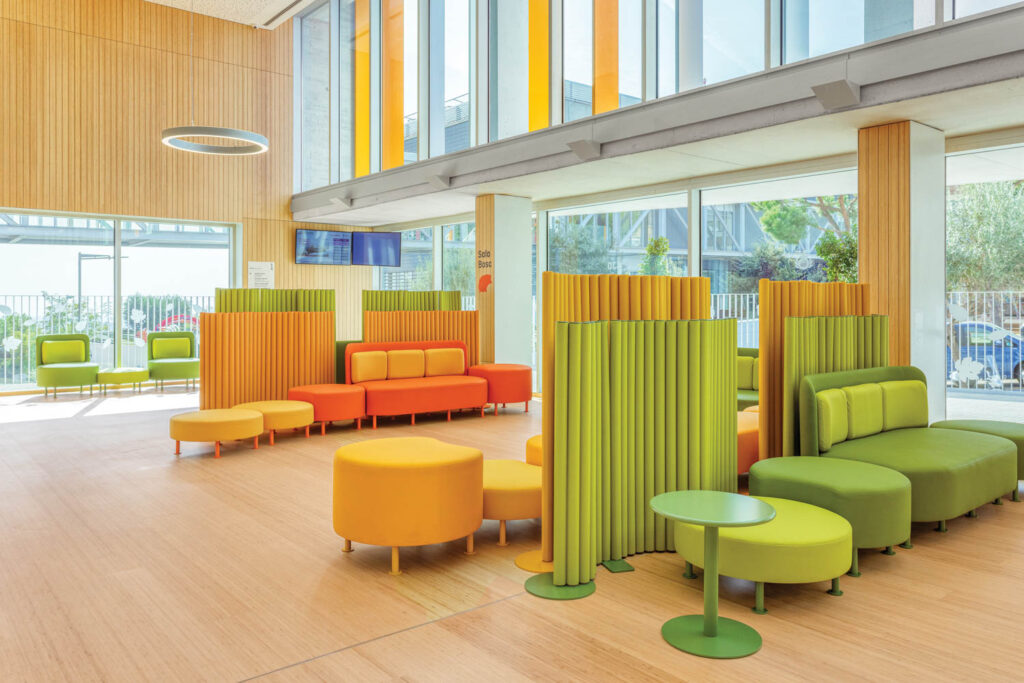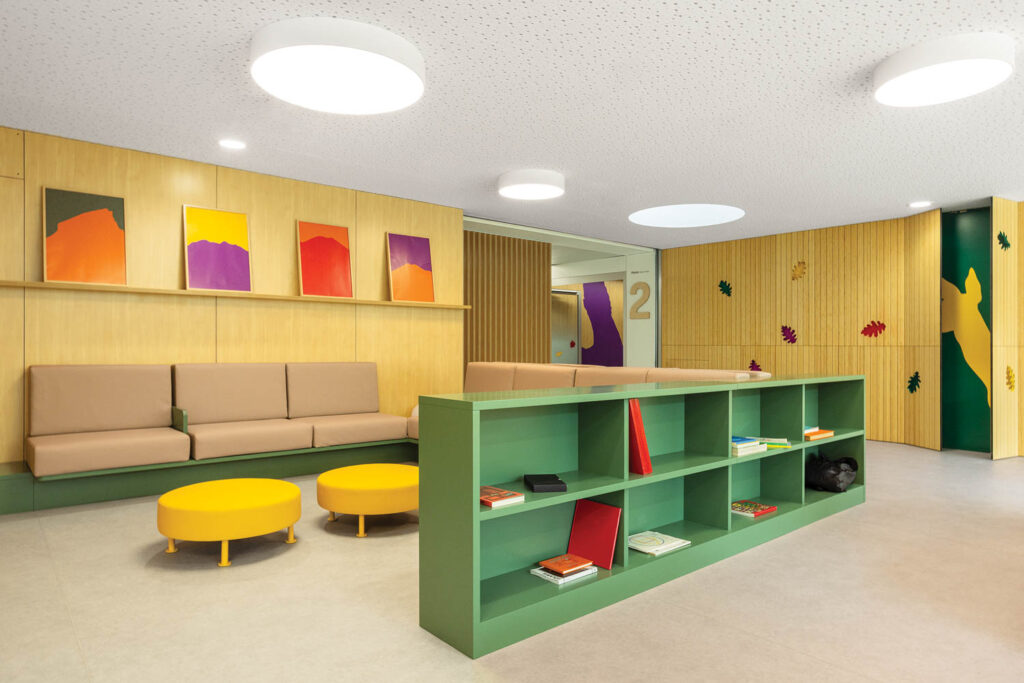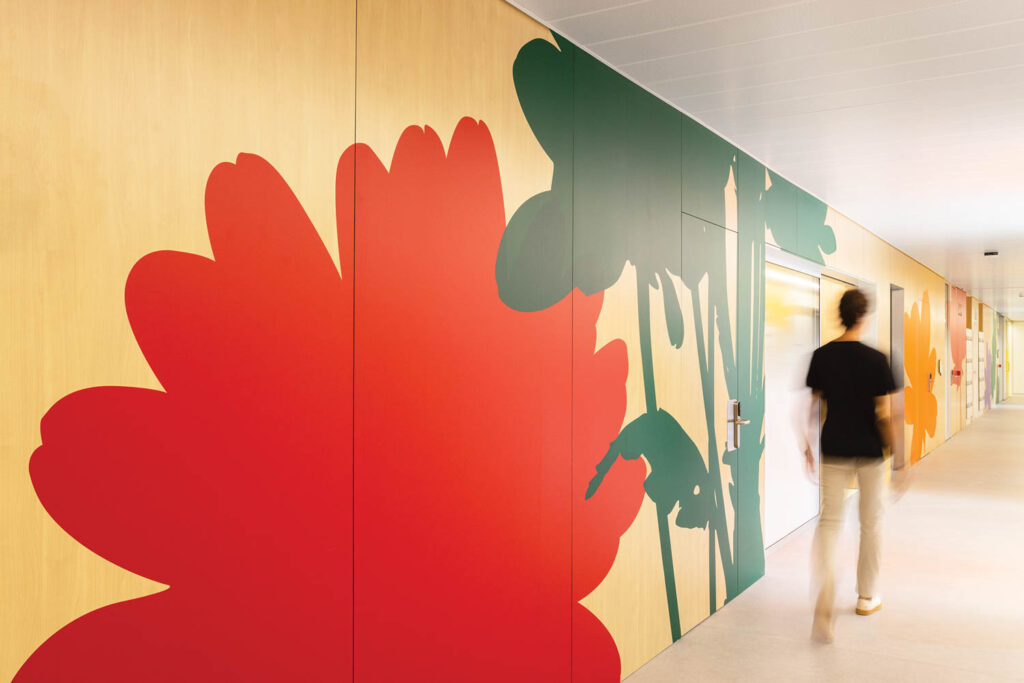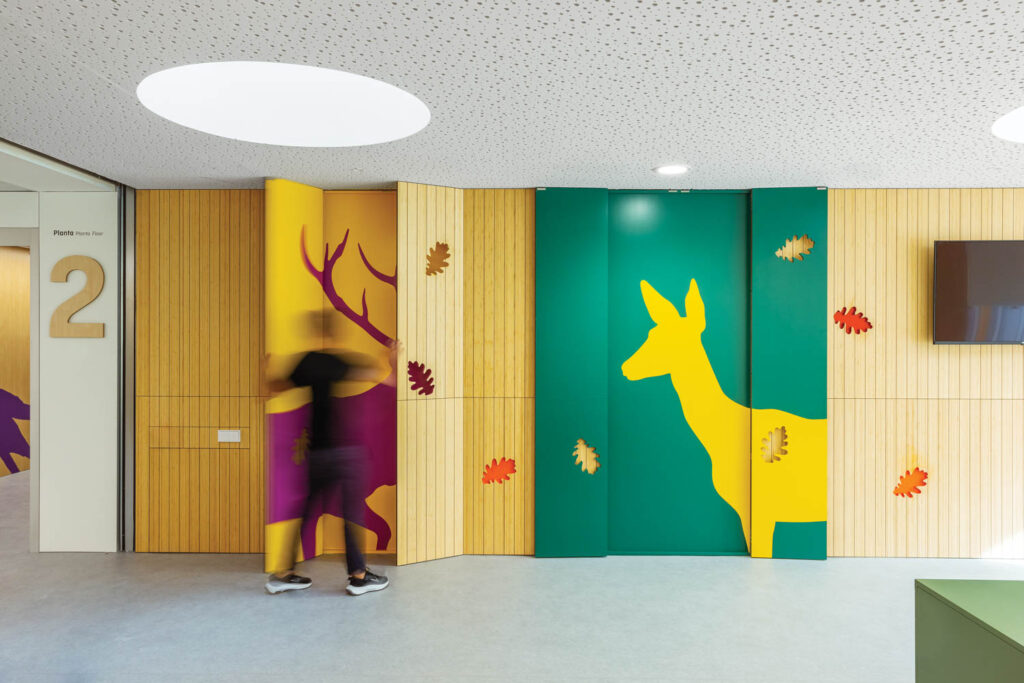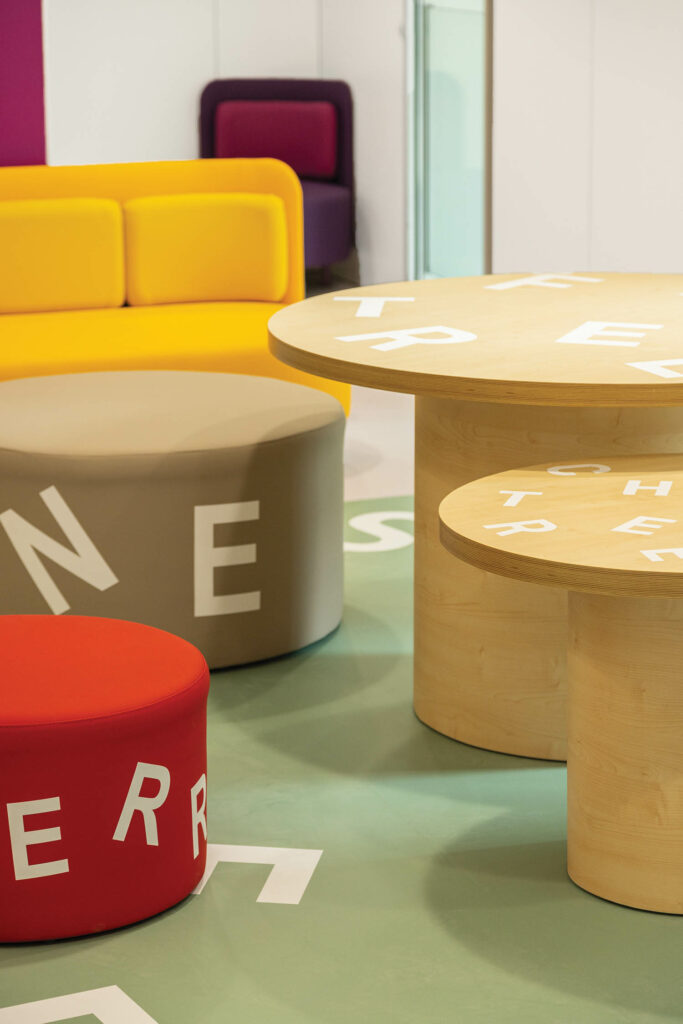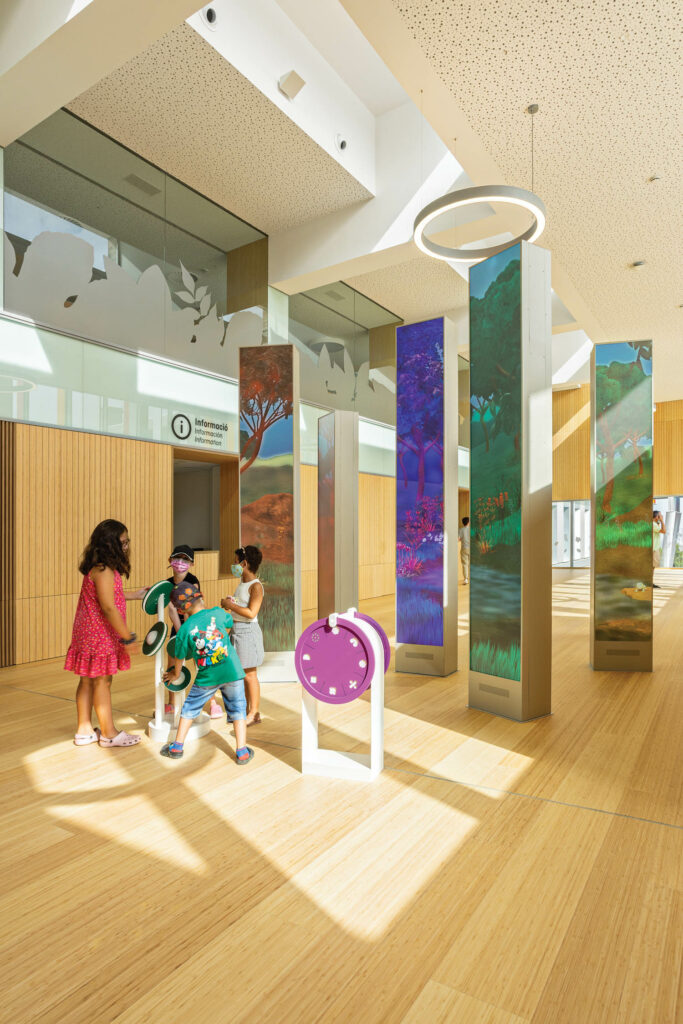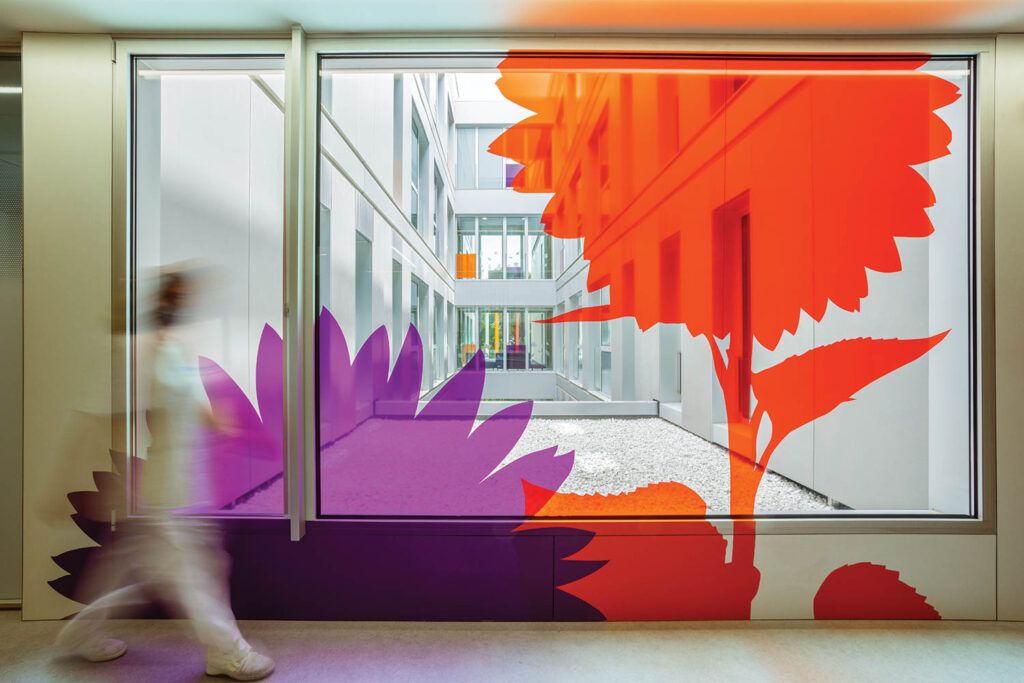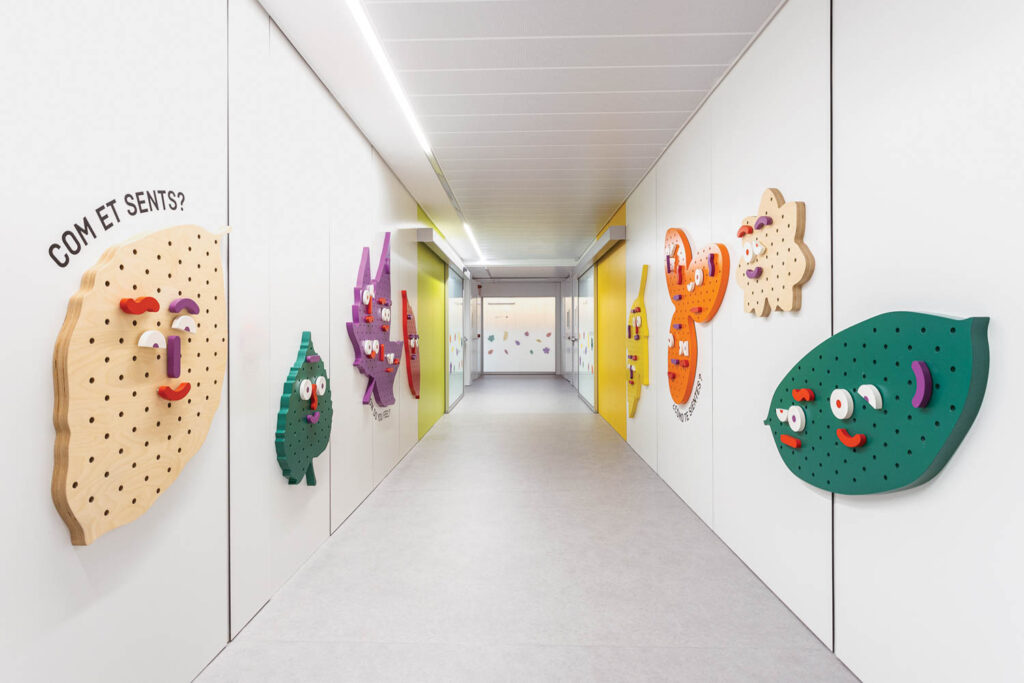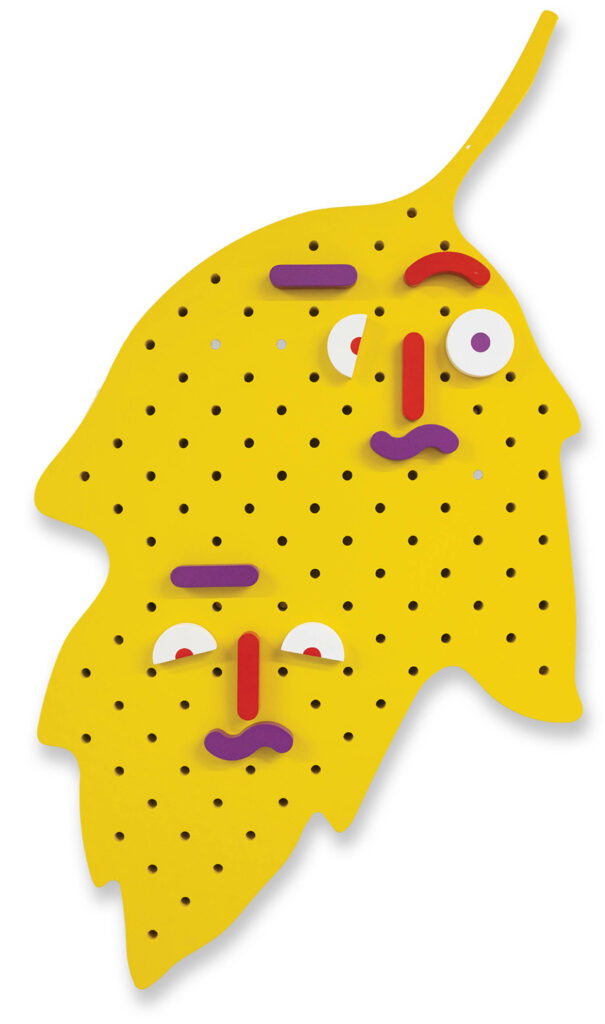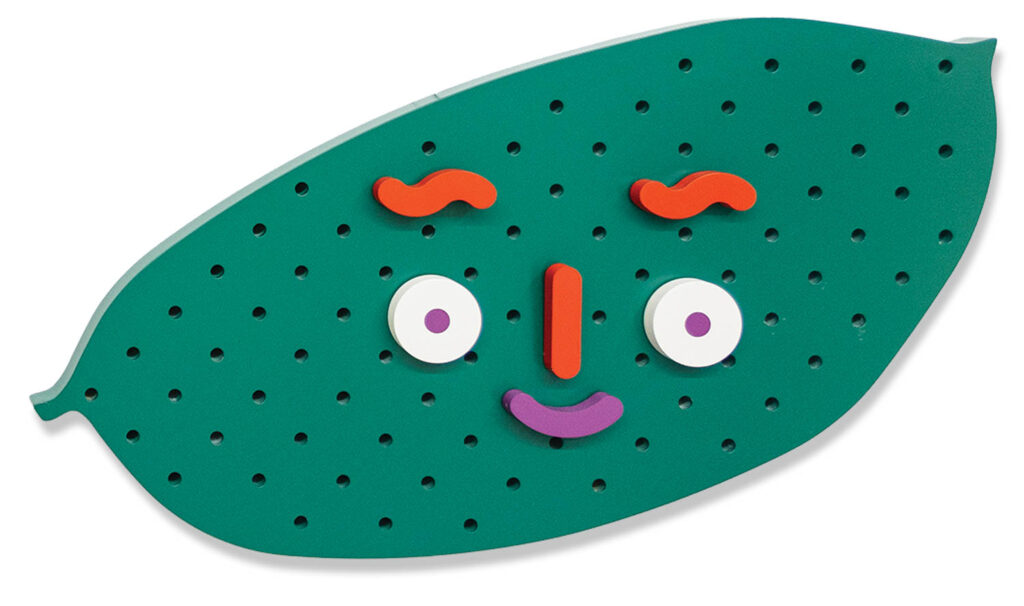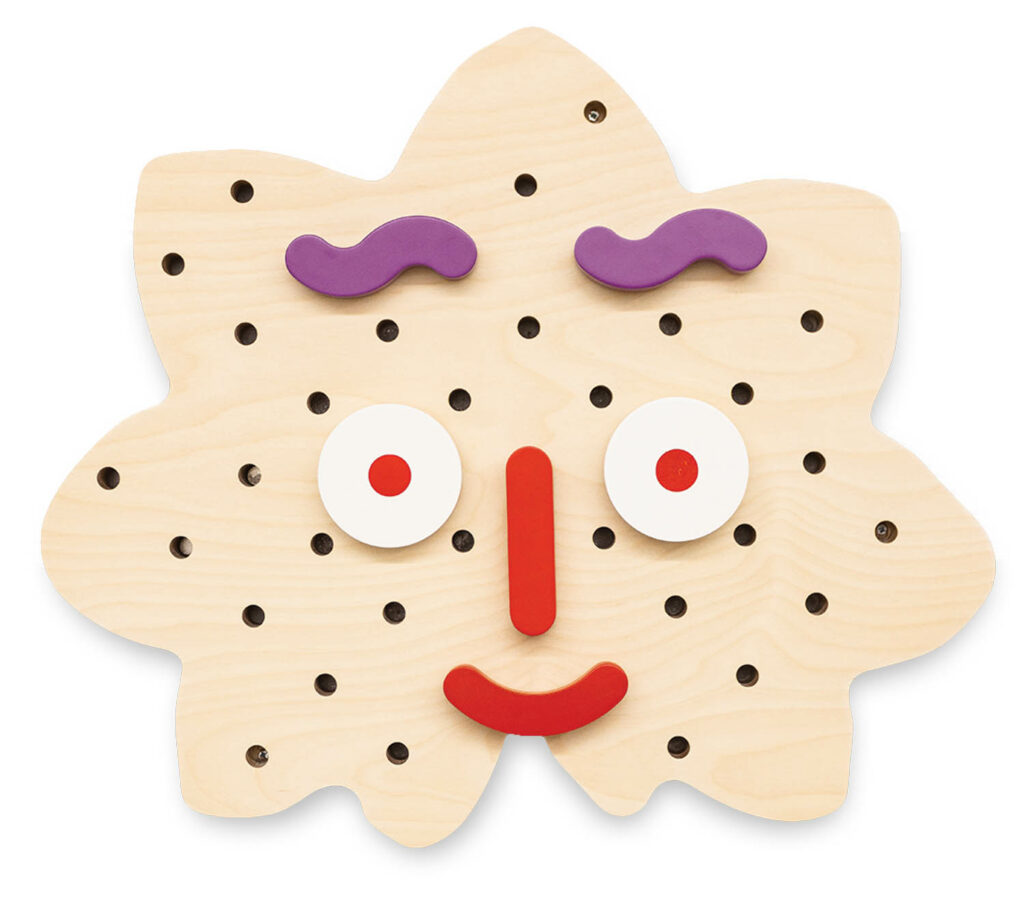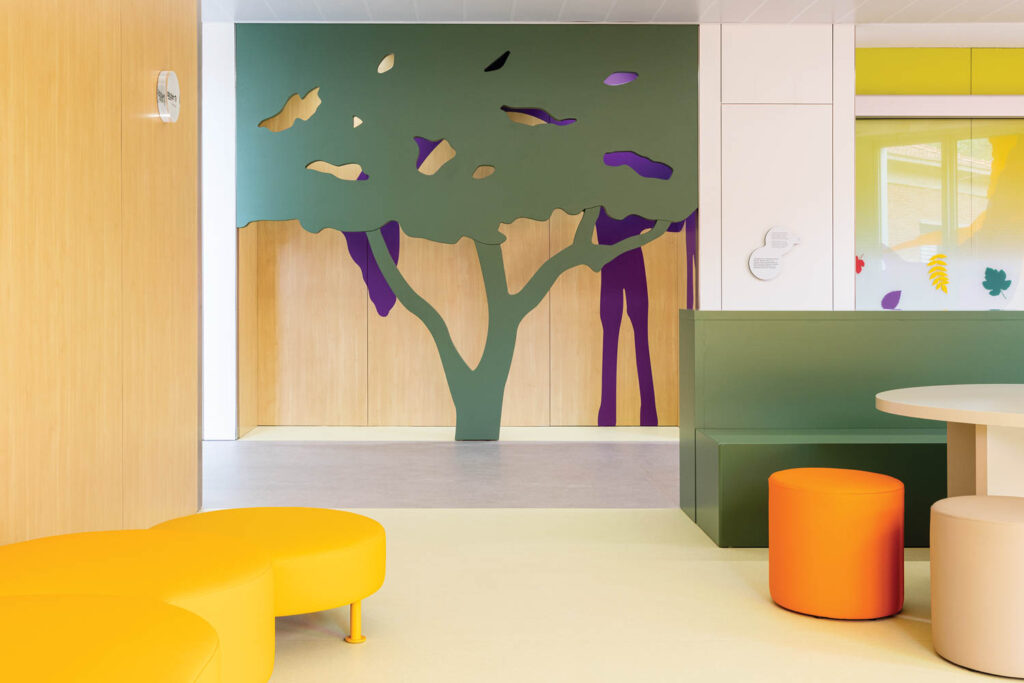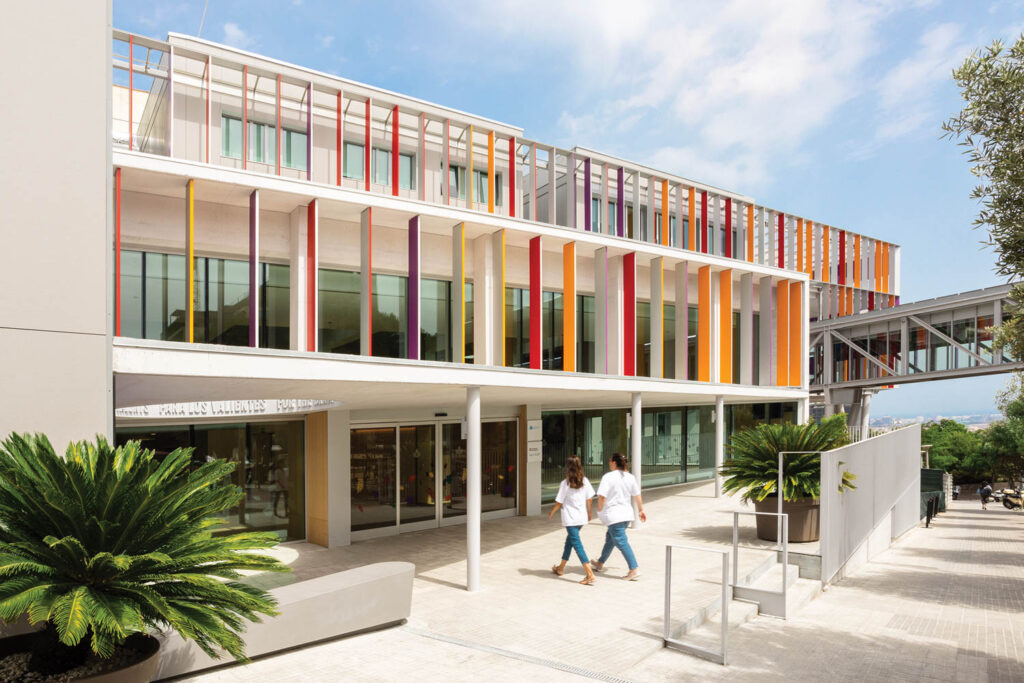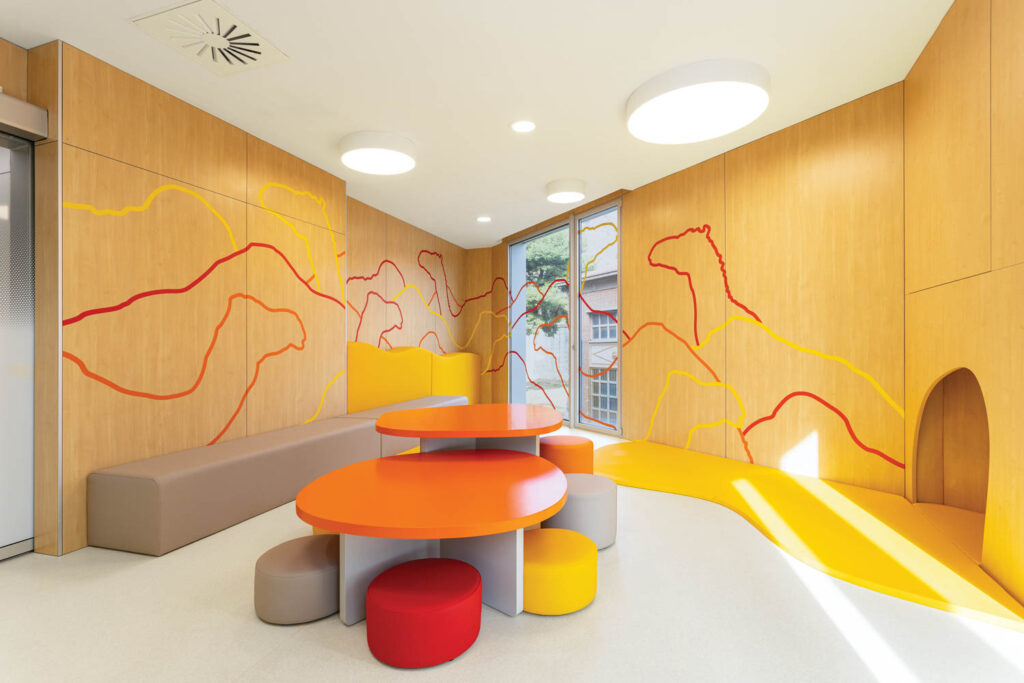 PRODUCT SOURCES
FROM FRONT
THROUGHOUT